How To Knit Butterfly Stitch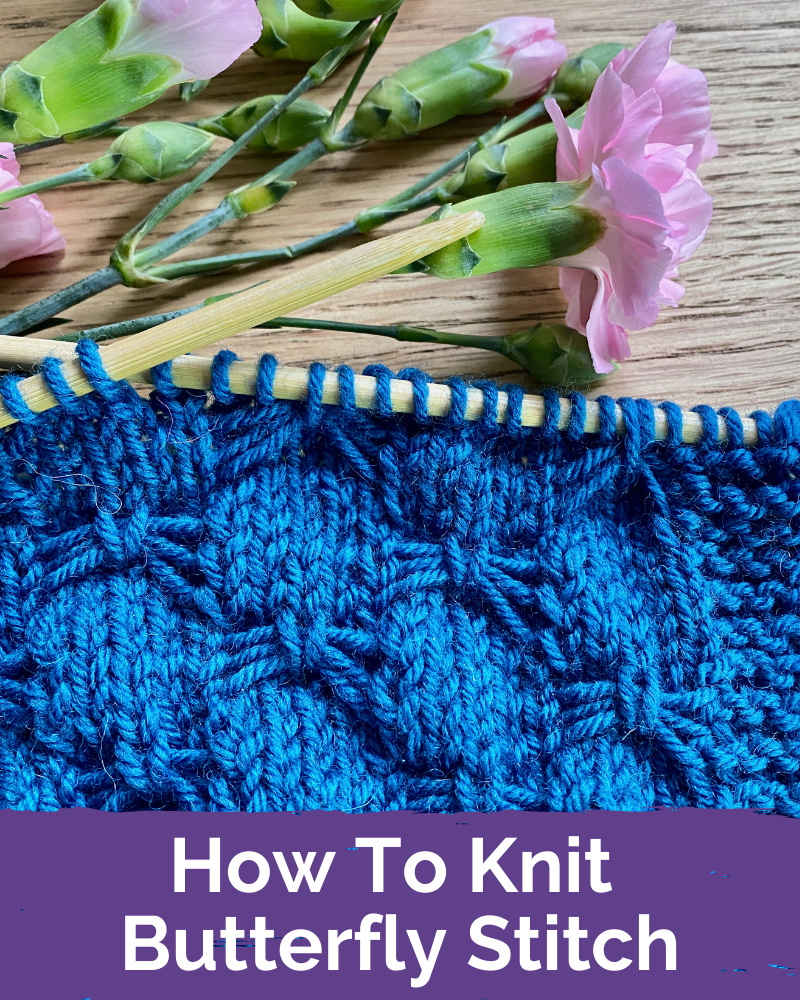 The butterfly stitch is just beautiful
One of my besties has a life-long love of butterflies, as does my husband, Nick.
So when I discovered this stitch I had a feeling it would feature in a big way in my future knitting.
As I was preparing for this new knitting kit shop, I began designing some new patterns, and of course, I couldn't resist!
I tested with different yarns and needle sizes, switched up the stitch count and pattern repeats. Finally I had something that worked so well I couldn't help but share it.
With a few steps to create a gathering in your stitches, you'll give the effect of a flock of butterflies with open wings fluttering across your finished knit.
If you're practised in knitting and purling, you're ready to get going - please note, I will not be showing the exact knit and purl stitches in this tutorial, the focus is on the components of the butterfly stitch. To learn the knit and purl stitches the video at the end of this post will help you.
To subscribe to the Knit With Hannah YouTube channel click here
To find the Butterfly Cowl and Butterfly Cuffs, as seen in the video, click here
And here's the knit and purl stitch video, incase you need a reminder: